We moved to a new location: 5669 N. Hwy 81 Duncan, OK 73533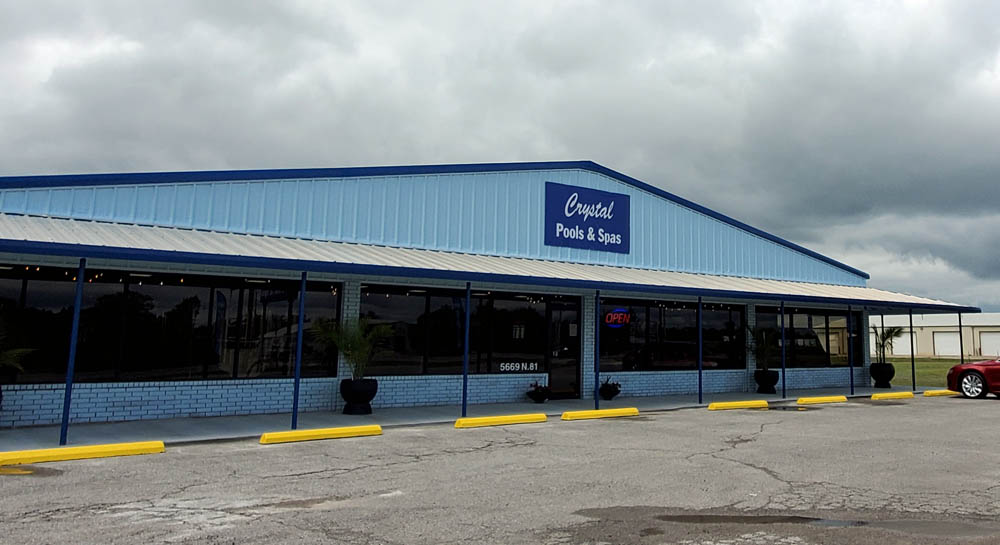 ​We are a family-owned and operated business since 1986. We are proud to serve Southwest Oklahoma for many years.
We specialize in personal service and strive to help you with your pool or spa problem in any way we can!
We have a fully equipped store that is open year-round, and we offer personal water analysis and service for pools and spas. There are usually 7-10 spas in our showroom for our customers to choose from as well as being able to order many different color and size combinations of Bullfrog spas or Passion Spas.
Above-ground pools are very popular in our area, and we are proud to offer the Trevi above-ground pool line which we have carried for many years.
We carry the highest quality chemicals for your pool or spa, and we can analyze your water if you have any problems. We carry a wide variety of pool maintenance equipment, including hoses, nets, testing kits, automatic cleaners, manual cleaners, baskets, as well as many parts for your equipment. If there is something we do not have, we are more than happy to order it for you!
WHAT OUR CUSTOMERS

ARE SAYING
"Very knowledgeable and great customer service!"
Chad Pate
"Very nice and helpful people. Always come here for my pool needs."

Robert Allen Wilson
" Wonderful people, very helpful, kind and courteous."

Tyler Zumwalt
Business Hours
Monday - Friday:  10:00 AM - 5:30 PM
Saturday: 10:00 AM - Noon